Areas of Practice
Experience you can trust for your Criminal Defense or Family Law needs!
Criminal Defense
We can handle your case whether it is local or on the Federal level. Heather Harris is an aggressive lawyer who is certified to take Federal cases in Brevard County.
click
Family Law
Our areas of representation cover a range of family law matters which include divorce, child custody, visitation rights, division of assets, parental plan modifications, paternity suits, enforcement actions, and more
click
DUI Defense
If you have been accused of violating traffic rules and charged with an alcohol-related offense, our qualified and experienced attorneys can aggressively represent you in the courtroom or in an out of court settlement.
click
About
13 years as an Assistant State Attorney now working for YOU!
Experience you can have Faith in!
Get aggressive criminal defense representation from Heather Harris Law

Have you been arrested or face criminal charges that can have an adverse impact on your career, reputation, and family? There are so many other consequences such as fines, jail terms, and a permanent criminal records to deal with. What you need is timely intervention and aggressive representation by a lawyer. It is experience that counts and we at Heather Harris Law have the skills and resources to ensure that your rights are protected. Whether you have been charged with DUI, grand theft, drug possession or any other criminal offense, we can help.

The hiring of a lawyer is an important decision that should not be based solely upon advertisements. Before you decide on an attorney, ask us to send you free written information about our qualifications and experience.
YOUR SKILL #1

YOUR SKILL #2

YOUR SKILL #3

YOUR SKILL #4
YOUR TEAM
Working Hard for you!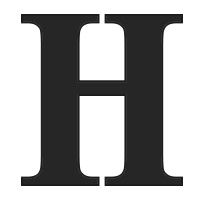 Heather Harris
Owner / Attorney
Mrs. Heather Harris handles all types of cases involving criminal charges and family issues. She is a qualified Attorney and holds Bar certifications in both Florida and Alabama. She graduated from University of Florida with an Associate of Arts degree, Florida State University with a …
more
Skilled advice from experienced criminal defense lawyers
Coronavirus Concerns
To our clients and colleagues: We hope that you and your families are safe and well. As we all continue to navigate the uncertainties related to COVID-19, Harris Law Firm would like to provide you all with an update on our current operating procedures. Our firm continues to be fully operational and available for clients via telephone and email, however, to protect the health and safety of all, access to our office will be strictly limited. We want to assure you that our attorneys and staff are utilizing all available technology to work remotely during normal business hours to serve our clients. We also have the capacity for video conferencing via Skype if necessary. We recognize that we are all having to adapt to a new normal, and we also are adapting. Thank you for your patience and understanding. Please do not hesitate to contact us with any questions or concerns. Best wishes and stay healthy.

It depends. There's such thing as exigent circumstances. If they believe that evidence could be destroyed before they get a search warrant, they believe there's some sort of emergency situation, or if you're on probation, then they don't need a search warrant. They have to have articulable reasons. The thing that gets confusing to people[…]

You need to be very careful when you get a ticket to treat it the correct way so it doesn't build up for later on more problems. The thing that you really need to be careful about is traffic tickets and points. When you pay on a traffic ticket, you get points on your license.[…]
Previous
Next
SCHEDULE CONSULTATION - (321) 452-7055
Call now to speak with one of our experienced attorneys or fill out the below form