Attorney for Federal and Local Law Cases
Call Now for a
CONSULTATION
– (321) 452-7055
Click one:
We can handle your case whether it is local or on the Federal level. Heather Harris is an aggressive lawyer who is certified to take Federal cases in Brevard County.
When it comes to criminal matters we at Heather Harris Law have the ability to provide you with unparalleled legal representation. Whether you face serious criminal charges such as DUI, drug possession, grand theft or grand theft auto, sexual battery, capital murder, manslaughter, and more, our panel of Attorneys can provide you with quality legal representation in both Florida state and federal courts.
Lawyers at Heather Harris Law have decades of combined experience
Recognizing the fact that every criminal prosecution is unique, our lawyers at Heather Harris Law use their ethics, skills, and knowledge to help you achieve the best possible results. Although no law firm or lawyer can guarantee freedom or complete exoneration for criminal offenses, we do work with your best interests and aid you in obtaining the lightest sentence possible.  Our greatest achievements are the result of the hard work and aggressive pursuance by our team of criminal defense lawyers that promise creative and quality legal representation to every client. At Heather Harris Law our legal defense experts include a host of attorneys, private investigators, and paralegals that are always there to provide immediate advice and legal assistance.
The consequences of a criminal offense conviction
Your choice of a Brevard County criminal defense lawyer or DUI Attorney can have a great impact on the result of your case. If you are a first time offender with no contact with the criminal justice system as yet, the entire experience could be daunting without the aid of a legal expert. Even the smallest criminal conviction can have an adverse impact on your career and job opportunities, family life, friends, and a lifetime registration as a criminal offender with the Department of Corrections. It can also affect your chances of renting a home or living in specific communities. In addition, there are prison terms, probation, and the possibility of life or death sentence to deal with. Being subject to an investigation or the process of being arrested can be a traumatic experience, which is why you ought not to compromise on your choice of criminal defense lawyer.
It is never too late to call Heather Harris Law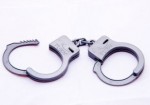 Your call could be the most important decision in your life. Don't hesitate to seek legal help either since timing is critical for any criminal offense charges. To understand your legal rights and protect them give us a call at (321) 452-7055 and schedule a consultation with a Lawyer. It is never too late to seek legal help.