Call for a Consult with an experienced, former State Prosecutor (321) 452-7055
 Undeniably, a capital murder charge is the most serious charge that requires a competent defense team to handle. Heather Harris Law has leading Murder Lawyers with a battery of legal professionals including capital murder attorneys that provides clients facing high level federal or state criminal charges with aggressive and comprehensive defense. If you or your loved one is accused of such a crime it is crucial to retain the best possible legal team to handle your case in Florida's state and federal courts.
Homicide charges need an exceptional criminal defense team
Capital murder requires dealing with a team of private investigators, forensic experts, psychiatrists, technology experts, and most importantly, aggressive State prosecutors. Our lawyers at Heather Harris Law have the necessary experience and skills in dealing with these individuals and authorities in order to create the perfect defense team to deal with each case. If you have been arrested or anticipate that you will be detained on homicide charges it is important to contact us right away. Apprehension can bring about a variety of emotions which could work against you if you were to face the law enforcement agencies alone. Therefore, it is in your best interest to allow the intervention of an experienced lawyer to assist you even before an arrest is made.
Reasons why you can rely on Heather Harris Law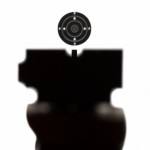 With assistance from our defense team at Heather Harris Law, you can have the best defense possible. We have a team of experienced private investigators that work alongside to interview potential witnesses and record their statements. With murder cases taking as long as a year to come to trial, it is vital to gather evidence as early as possible in order to create the strongest possible and timely defense. Although being charged with capital murder may in the first instance seem like an obstacle impossible to overcome, you can count on the key attributes of experience and skill of our Lawyers at Heather Harris Law to challenge your conviction and put up the best defense possible. Contact us immediately at (321) 452-7055 or visit our office to discuss your case privately.